Author: admin | Category: Pesticides | Tags: pesticide polls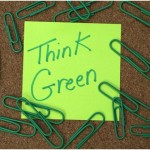 Pesticide Polls
How do people across Ontario feel about pesticide bylaws?
No matter the community, people are tired of being poisoned in their own front yards!
Surveys across Ontario show that the majority of people want stronger restrictions on urban pesticide use but most municipalities have not responded to public opinion.
Year Location Supporting a by-law
2006 Ontario 59%
2005 Markham 63%
2005 Waterloo Region 81%
2004 Peterborough 63.80%
2002 Toronto 70%
While people argue against the use of pesticides, a representative from The Exterminators, local Toronto exterminators, suggest that when people do have a persistent pest problem they are less hesitant to accept the use of pesticides as the solution. Pesticides use helps regulate pest populations effectively. Industry regulations help keep such use of pesticides under control.
19 Apr 2013